In addition to our retail business we also offer a bespoke cutting service to local smallholders, farmers and producers.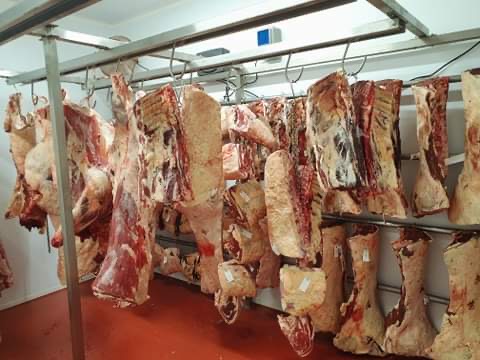 Whether you're looking for basic butchering to stock your freezer with your home reared animals, or looking for custom items (packaged, labelled and priced) for farmers' markets, or your own customer base.
Curing, sausage and burger production, hanging space for aging beef in addition to specialist cuts across all species.
If you'd like to discuss this service in more detail please call us on 01443 812162
"We've really noticed the improvement in the quality and skill of the butchering since moving over to Chris. His passion and innovation of flavours and cures is really helping us grow our customer base"

James Morris – Ty Poeth Farm
"We grow our sheep slightly slower than the norm, to hogget or even mutton. Chris was recommended as somewhere that could give us the cuts (mince, diced) we needed as a family that our previous butcher couldn't. We've been really impressed, and will be getting all our meat butchered with them in the future!"

Ian Rapley – Ysgubor Fach Farm